One of the most underrated countries I have been to in Europe is Belgium. Bruges is extremely popular with the tourists and it is rightfully a gorgeous UNESCO world heritage site. But sometimes you can get lost in the crowds at Bruges. That is why there are so many other places which are less popular in Belgium like Dinant and Ghent. Brussels is also the idea place to go looking for chocolate tours and Tintin street art. In this post, I write about some general Belgium travel tips when it comes to traveling in Belgium
Disclaimer – This article includes affiliate links. This translates to no extra cost to you but I get a referral bonus if you purchase via the link.
BELGIUM travel tips
These are some of the tips when it comes to visiting Belgium in general.
VISA REQUIRED FOR INDIANS
Belgium is part of the Schengen zone and hence Indians require a Schengen Belgium tourist visa to go here.
LANGUAGES SPOKEN HERE
The three official languages here are Dutch, French and German. Hallo, Danke, Guten Morgan, Wie geht es dir are Hello, Thank you, Good morning, How are you in German. Bonjour, Merci Beaucoup, Bonjour, Ca Va/ Comment Ca Va are Hello, Thank you very much, Good morning, How are you in French.
CAPITAL
Brussels
CURRENCY
Euro
LOCATION
North West Europe. Neighbours are France, Germany, Luxembourg and Netherlands.
ELECTRICAL TRAVEL ADAPTER SPECIFICATIONS
230 volts and 50 Hz. They use C and F plug types in Belgium.
IDP REQUIRED FOR INDIANS?
If you are planning to drive in Belgium, then it is recommended that you have an IDP and your local license.
SIM CARDS
Most cards you buy in other countries in the Schengen zone will work without additional data or roaming charges.
WIFI CONNECTIVITY
The cities are well-equipped with Wifi and you can find free Wifi in many cities in Belgium
SAFETY IN BELGIUM
It is relatively safe for a solo traveller but I have heard of friends getting pickpocketed in Brussels and some of the touristic spots. It is helpful if you are cautious during your travel in Belgium.
WHERE TO GO IN BELGIUM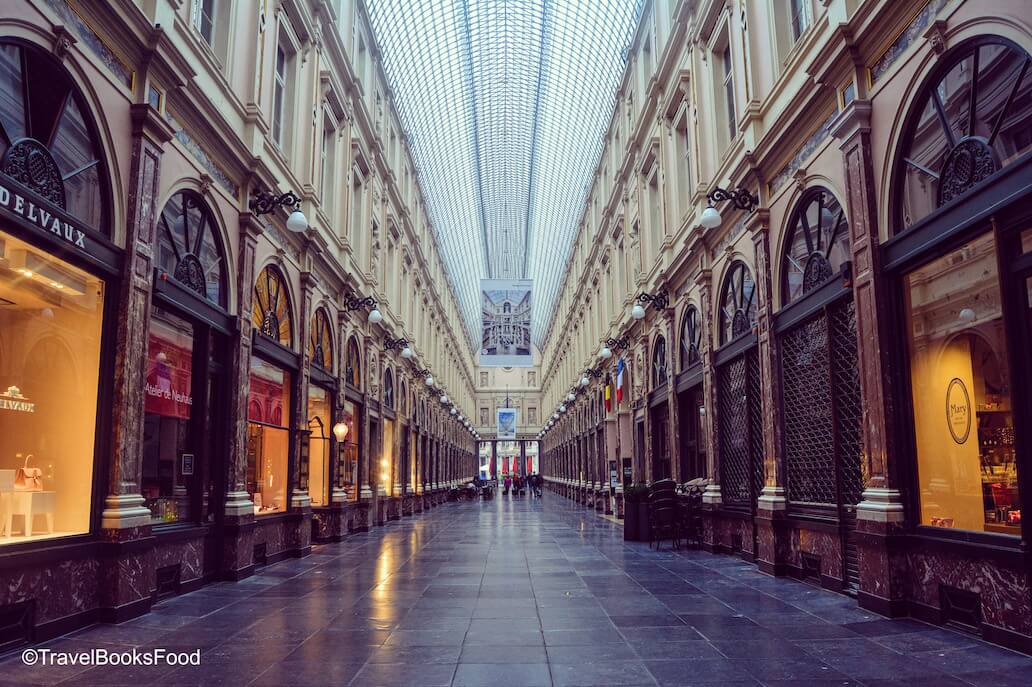 Brussels
I started my 3 days in Belgium tour in Brussels and I set it as a base to explore Belgium. It is definitely one of those underrated cities and I loved being in the birthplace of Tintin.
Bruges
Bruges is one of those charming little towns you will fall in love with in Europe. It has such an otherworldly feel to it and I would love to go back just to see Bruges at nighttime.
Halle
Ever wondered where to go in Spring to watch the bluebell carpet which covers the forest floor? That is the Hallerbos forest in the municipality of Halle in Belgium.
Antwerp
Known for its Flemish renaissance architecture and many people prefer Antwerp to Brussels. Tomorrowland festival is held in Boom every year and is just 15km away.
Mechelen
Another city known for Flemish art.
Leuven
If you are looking for breweries in Belgium, then Leuven is the place to be.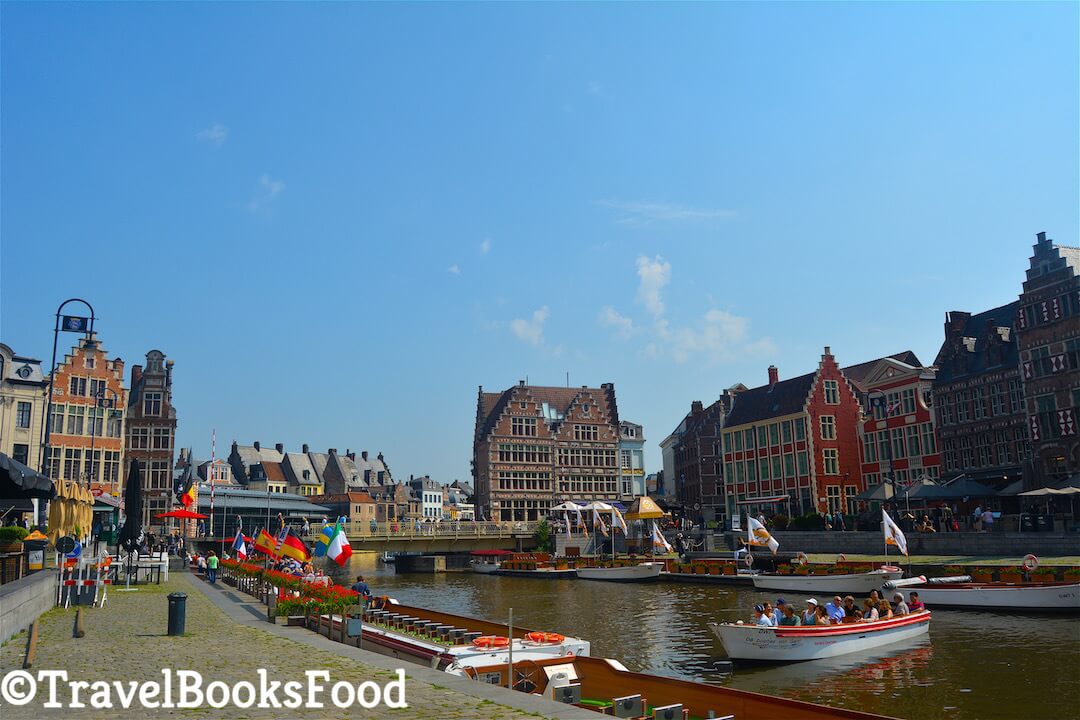 Ghent & Dinant
Ghent is equally beautiful and if you have time, you should definitely visit Ghent as well. I loved my day trip to Dinant as well.
Tournai
Another place to explore near the French border.
WHEN TO GO TO BELGIUM
May-September is when the climate is more moderate and you have more fun things to do in Belgium. If you are looking for a winter holiday, then the recommended time is between December and February.
HOW TO GET TO BELGIUM
By Air
From India, you can fly to Brussels from most metropolitan cities. There are very few direct flights and you may have to transit through hubs like Amsterdam or Frankfurt. You can fly in from most major European cities.
By Road
Flixbus regularly operates to major cities in Belgium from other cities in Europe.
PUBLIC TRANSPORTATION IN BELGIUM
Brussels has a train,metro, tram and a bus system. Since they are mostly operated by the same operator, you can use the same ticket to get anywhere in Brussels using any of these modes of transport. You can either hail a taxi from a taxi stand or book an Uber.
You can also catch a train to different cities in Europe from any major city in Belgium. It takes less than 3 hours from Brussels to Amsterdam or Paris and it takes less than 2 hours by train. Belgium is relatively a smaller country.
WHERE TO STAY IN BELGIUM
Find some recommendations on where to stay in Belgium.
WHAT TO EAT IN BELGIUM
I have already written about my experience as a vegetarian in Belgium and the various experiences that came along with it. I loved eating Belgian waffles around Belgium and it was my go-to food when I couldn't find anything else. If you love chocolates like me, then don't forget to take some chocolate tours while you are in Belgium. You also get a lot of Falafels and sandwiches around Belgium.
WHAT TO SHOP IN BELGIUM?
I usually do not shop much on my trips and buy only fridge magnets. I travel light and end up buying gifts only at the last stop. But a reader requested that I add this information and so I have sourced an article on what to shop in Belgium. I on the other hand did end up buying lots of chocolates from Brussels and if I had enough space, I would have bought some Tintin memorabilia as well during my travel to Belgium.
THINGS TO DO IN Belgium
There are numerous things to do in Belgium and people keep asking me what to do in Belgium. So I have listed some of the best things to do in Belgium:
Visit Brussels and go in search of the three pissing statues.
Spend few days in the idyllic UNESCO world heritage site of Bruges among canals and swans.
Take a day trip to the equally beautiful Ghent.
Go on a tour of the Belfrys of Belgium.
Visit Dinant and catch multiple colourful saxophones all around.
Visit Hallebros and catch a gorgeous sighting of the bluebell carpet that covers the forest.
Go on a tour in some cities like Antwerp famous for its Flemish Renaissance architecture.
Go on Belgian Chocolate tours all around Belgium.
Go visit the Brussels Atomium and see the historic location of th World trade fair.
Go on a pub crawl around Brussels in search of some delicious Belgian beer.
Take a day trip to the neighbouring country of Luxembourg.
Learn how to make Belgian waffles.
Find more details of things to do in Belgium here. In addition, choose one of the below tours to have a great and fun time in Belgium.
MORE BELGIUM RESOURCES
Guidebooks for Belgium
Traveling to Belgium and need more guidance on which books to read? These are our recommendations for you to read before you go.
BOOKING RESOURCES
Looking to book your trip now? Find some of my favorite resources I use while booking my trip. You can also find my travel gear here.
Book Your Flight
I am a Skyscanner fan when it comes to booking international flights. I use Makemytrip and Yatra for domestic flights.
Book Accommodation
Booking is my go to resource for booking hotel accommodation and I use Airbnb for booking my homestays. I also compare prices on Tripadvisor always. Another one I always use is Expedia.
Travel Insurance
As an Indian, I prefer ICICILombard and I am always insured when I am traveling outside India. In addition, I have used World Nomads and SafetyWing for some of my trips.
Book Tours
I do go on a lot of day tours especially when I am traveling solo. Depending on convenience, my choices are Viator or Getyourguide.