I have slowly started getting accolades from different parts of the internet. I have been mentioned as one of the top travel blogs in India as well as outside India. You can find some of them below.
If you want to work with me, head over to this page.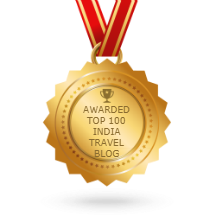 Holidify Top Solo Woman Influencer
Read my interview here on being a top solo woman Influencer.
In addition, I have been featured in multiple publications and travel blogs around the world.
Interviews: