Asia Travel Tips – (Ultimate Guide) to Traveling in Asia
ASIA TRAVEL TIPS
After more than 15 years of traveling and living in Asia, I am definitely an expert in travelling in Asia. I have travelled extensively in Asia, mainly in India and is fully qualified to give you some Asia travel tips.
But I have been to only 5 Asian countries. I have had countless trips to Indonesia, Thailand, Sri Lanka, Philippines cancelled due to various reasons. I used to call it my Asian jinx and I definitely plan to travel to Asia more in the coming years.
These Asia travel tips are great for anyone planning their first trip to Asia and you can find all my Asia travel blogs here.
ASIA TRAVEL GUIDE
Even though my posts about India are few, these are some of my favourite posts when it comes to traveling in Asia. I have written many posts about Bangalore which is where I live. This personal one about the Bangalore itinerary has been a favorite of everyone. Also, my Malaysia visa for Indians is one of the most-read pieces on my blog and is a must as being a part of your Asia travel advice. Another post about how Indian travel is different has also been a really popular post. Hopefully, this travel guide for Asia will make your first time visiting Asia a breeze. You can find a ton of travel tips for Asia below.
SOME COOL TRAVEL TIPS FOR ASIA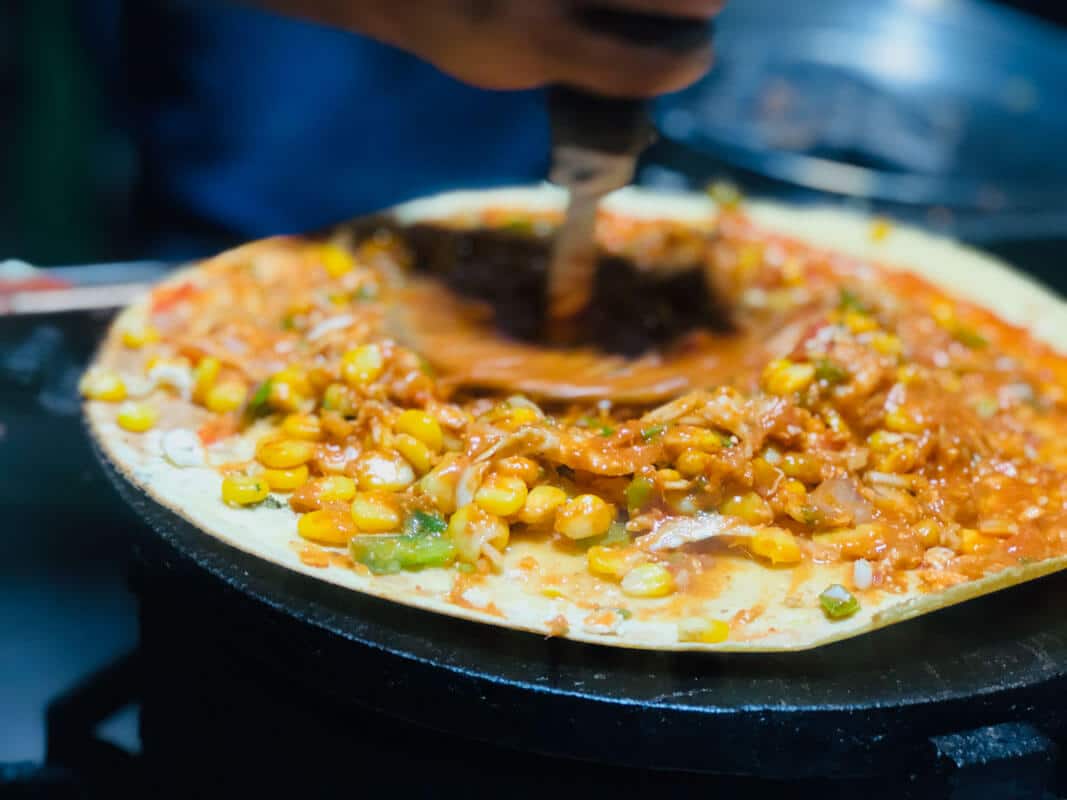 VEGETARIAN IN ASIA TIPS SERIES
MORE TRAVEL TIPS TO ASIA
VISA GUIDES
Some easy guides for reference if you are traveling to Malaysia, Israel or UAE within Asia. The Indian visa for other passport holders can get quite complicated sometimes and you need to do a lot of paper work.
UNESCO SITES
There are plenty of UNESCO world heritage sites all over India and Asia and you can find guides on some in Mahabalipuram, Tel Aviv etc on this travel blog on Asia.
BROWSE BY COUNTRY FOR MORE ASIA TRIPS TIPS
Looking for country wise posts? Find all of them here and find more tips for traveling in Asia country wise.
BOOKING RESOURCES
Looking to book your trip now? Find some of my favorite resources I use while booking my trip. You can also find my travel gear here.
Book Your Flight
I am a Skyscanner fan when it comes to booking international flights. I use Makemytrip and Yatra for domestic flights.
Book Accommodation
Booking is my go to resource for booking hotel accommodation and I use Airbnb for booking my homestays. I also compare prices on Tripadvisor always. Another one I always use is Expedia.
Travel Insurance
As an Indian, I prefer ICICILombard and I am always insured when I am traveling outside India. In addition, I have used World Nomads and SafetyWing for some of my trips.
Book Tours
I do go on a lot of day tours especially when I am traveling solo. Depending on convenience, my choices are Viator or Getyourguide.