I have been to Netherlands thrice and everytime I go, I leave a piece of me back there. Also, I have learnt that traveling to Netherlands is something more than just visiting Amsterdam. There is so much more to travel in Netherlands other than windmills. Also my sister lived in Netherlands for a few months a long time ago and she loved her time there. In this post, I write about some quick Netherlands travel tips.
Disclaimer –  This article includes affiliate links. This translates to no extra cost to you but I get a referral bonus if you purchase via the link.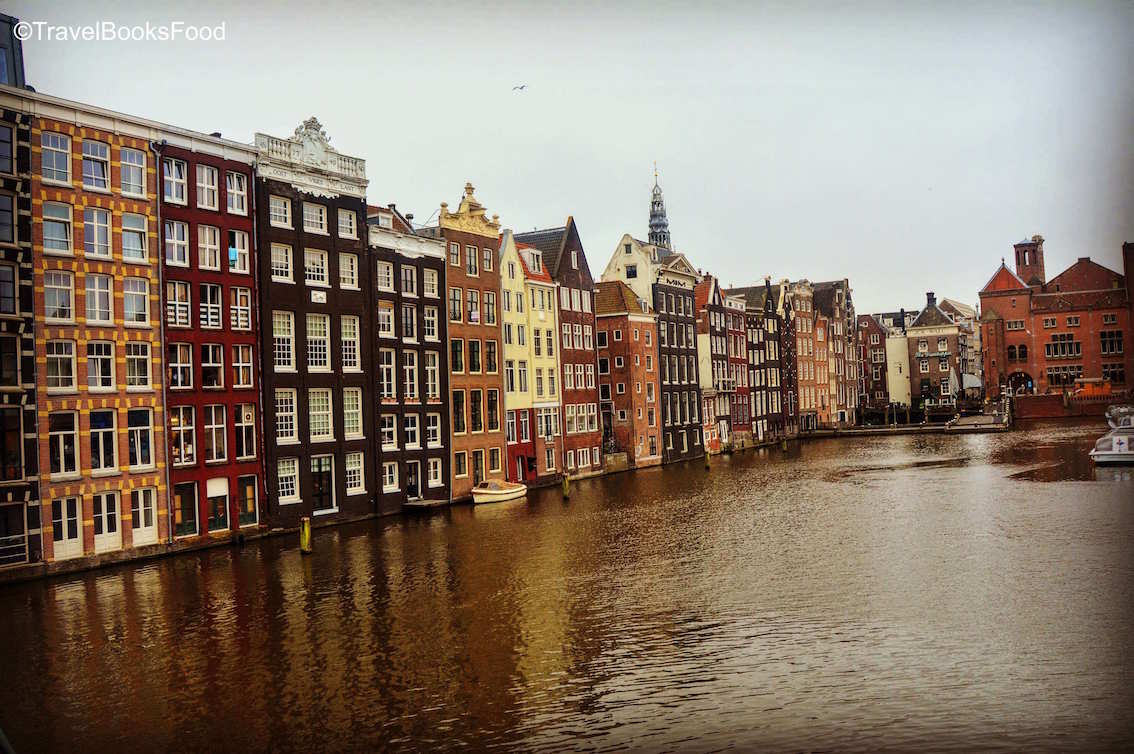 Netherlands Travel Guide Contents
These are some of the tips when it comes to visiting Netherlands in general.
Where to go in Netherlands?
Amsterdam
I spent 3 days in Amsterdam this time around and my favourite place in Amsterdam was the Anne Frank house. Take a day trip to Harlem, Zaanse Schans, Keukenhof or Volendam on any one given day. But whatever you do, don't stay at the Meininger Amsterdam City West. It remains to this day one of the worst places I have stayed at.
The Hague
This is the seat of the Dutch parliament and you will find the miniature city of Madurodam here.
Delft
Roam around this canal ring city searching for some Delft pottery (blue and white pottery, characteristic of Netherlands)
Rotterdam
Another major port city in South Holland, known for its proximity to the Windmills of Kinderdijk and the famous yellow cube houses.
Gouda
If you are looking to taste some cheese in the Netherlands, then don't forget to head out to the city of Gouda.
Utrecht
Another medieval old town with lots of canals and Christian monuments.
Groningen
Groningen has been in the news for a while now for its beauty and the fact that it is a town without roads and the only way you can get around is by boat.
The Wadden Sea
This is a UNESCO protected site and it is an absolute visit for every nature lover.
When to go to Netherlands?
May-September is when the climate is more moderate and you have more fun stuff to do in Netherlands. If you are looking for a winter holiday, then the recommended time is between December and February.
How To Get to Netherlands
Public Transportation in Netherlands
Netherlands has an extensive public transportation and all the major cities are well connected both by both train and bus.
One of the best tips for visiting Amsterdam is to get a single transportation pass for traveling within the city. With this pass, you can use the bus, tram and trains within Amsterdam with a single pass. But please make sure you have the right type of pass. For example for public transport operated by GVB, you have to use a GVB pass and the same pass cannot be used for NS trains. It is mandatory to swipe your pass on most public transportation while you are on your Netherlands trip.
Another mode of transportation in Amsterdam is the canals and I loved going on these canal tours when I was in Amsterdam.
Rotterdam, The Hague and other major cities in Netherlands also have a good public transportation system.
One of the main things you need to remember is that Netherlands is a very bike/ cycle friendly country. And you can see cyclists almost everywhere. And if you love to cycle, then it is one of the best places in the world to see by cycle. 
Where to stay in Netherlands
As you must already know, Amsterdam is quite an expensive city and it is recommended to live on the outskirts of Amsterdam if you want to stay in budget. Another option is Rotterdam and it is just 45 mins away by train if you want to stay on budget.
Find some recommendations on where to stay in Netherlands.
What to eat in Netherlands
I was in food heaven when I was in Amsterdam and Rotterdam. I found so many vegetarian options in Netherlands and I never had to look too hard to find something delicious to eat. One of my favorite things to eat in Amsterdam was Pannenkonen or the savoury Dutch pancakes. They even had loads of vegetarian options. In addition, another favorite of mine was the Stroopwaffle. It is very common to find many coffee shops in Amsterdam that actually sell weed legally. I was very cautious initially since I didn't know that such shops usually had a sign indicating that they are allowed to sell. I also loved exploring the many food stalls inside the Markthal in Rotterdam which is an indoor food market. They had lots of fresh produce and we were staying right opposite it. Which meant that we ended up visiting the place multiple times.
What to shop in Netherlands?
I am not a big shopper myself and I always end up buying only fridge magnets or small magnets during every trip of mine. But many of my readers ask what to buy in every country and due to this, I have found this excellent guide on what to buy in Netherlands. During my multiple trips, I have bought Wooden Clogs, cute windmills, Delft pottery, multiple magnets, lots of Gouda cheese and lots of Dutch candy.
Things to Do in Netherlands
There are so many things to do in Netherlands and I have still not even finished a fraction of it during my multiple trips to Netherlands. These are some of the recommended things to do in Netherlands:
Go visit the garden of Europe, Keukenhof and watch some magnificent Tulip fields.
Explore the maritime history of Rotterdam
Visit the various fishing villages of Marken and Volendam.
Go on a tour around some windmills in Kinderdijk.
Explore the many museums in Amsterdam including Rijksmuseum and the Van Gogh museum.
See Amsterdam through the canals, especially at night.
Walk around the red light district of Amsterdam.
Go see the tiny city of Madurodam.
Relax in one of the parks in Amsterdam.
Be a child once again at Efteling, the largest amusement park in the Netherlands.
Go learn the art of cheesemaking.
Go visit the museum of Mauritshuis at the Hague.
Take a day trip to Delft.
Go relieve the Heineken experience.
Take a day trip to Zaanse Schaans.
Explore the city of Utrecht and the nearby castle.
Go visit the Anne Frank house in Amsterdam and get overwhelmed by emotions.
Find more details of things to do in Netherlands here. In addition, choose one of the below tours to have a great and fun time in Netherlands.
Read More Netherlands Posts
Find some of my favorite resources I use for booking during my travels.