I don't think I need to give any incentives for most people who want to visit Spain. In India, it was popularised by a very famous Bollywood movie, Zindagi Na Milegi Dobara. A road trip movie following three best friends on a bachelor trip set in the stunning locales of Spain. And it had everything from skydiving to the Flamenco dances. There is no denying the fact that Spain is gorgeous. Gorgeous beaches, party islands, a unique historical charm to it with lots of adventurous activities, Spain has it all and it is not hard to see why most people love Spain. Most people assume that I don't like Madrid because I was robbed in Madrid. However, Madrid is a city I slowly warmed to while I am in love with the islands of Spain. I have not seen many parts of Spain but I hope to go there again one day to see the parts I missed last time around. With this post, I provide some Spain travel tips to make planning your trip to Spain a bit easier.
Disclaimer –  This article includes affiliate links. This translates to no extra cost to you but I get a referral bonus if you purchase via the link.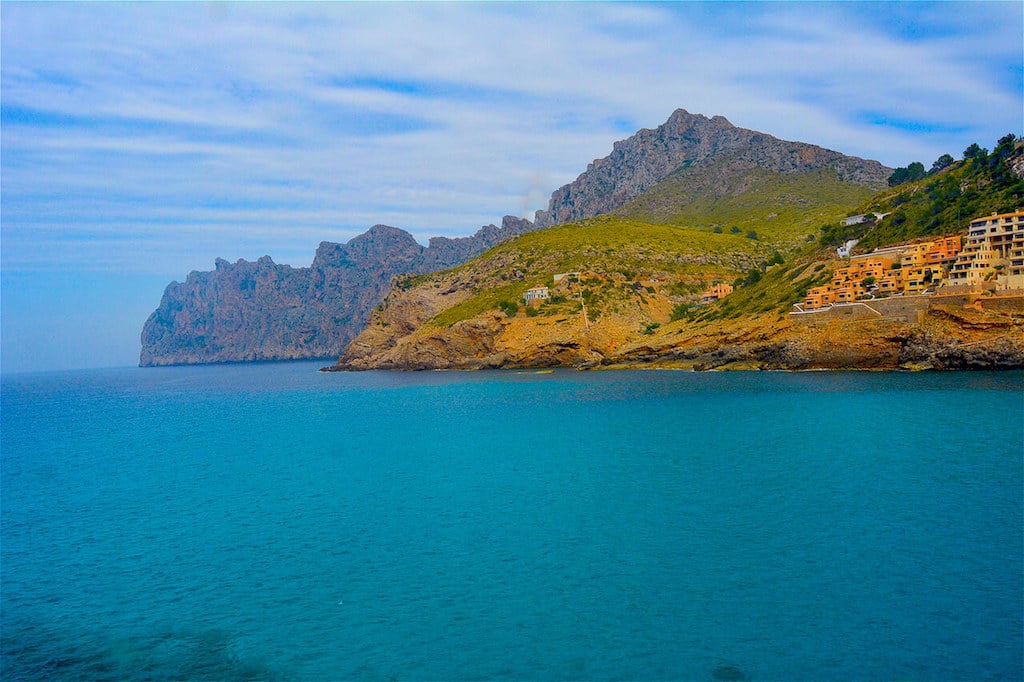 Spain Travel Guide Contents
These are some of the tips when it comes to visiting Spain in general.
Some of the suggested places to go in Spain are:
Islands of Spain itinerary
Spain is full of gorgeous islands and it is difficult to choose only one island.
The beaches in Spain are accessible for the most part of the year and since Spain is in the Mediterranean, you will find a decent climate even during the winter months. I would generally avoid the touristic cities of Barcelona and Madrid during summer months and would avoid going here between June to August. Most of the festivals happen in July and August like the Tomatino festival. I respect that it is part of the culture of Spain but I am not too keen on wasting food items.
Many people find driving in Spain a bit difficult since the drivers in Spain are a bit rash. You drive on the right side of the road in Spain. Gas costs approximately 4.5 USD per Gallon and most rental companies have a policy of returning a full fuel tank. Like most countries in Europe, you have to fill the Gas yourself and then pay at the counter. There are some weird driving laws in Spain and don't forget to check them out before driving in Spain.
Public Transportation in Spain
All the major cities in Spain have an extensive public transportation system. Madrid has an extensive metro system and Barcelona has a good metro system. Buses run in all major cities of Spain during regular hours but please keep an eye out for timings during the less crowded hours. You can buy your bus tickets while you are boarding the bus or you can book them online either through the Alsa or Movelia websites. If you are using the Metro, then tickets need to be bought at the stations or in newspaper kiosks. It sometimes work out cheaper if you buy a 10 ticket pass which can be used in both buses and Metros in the major cities.
Find some recommendations on where to stay in Spain.
Spain is definitely vegetarian-friendly and you can find lots of vegetarian food in Spain. My favourite food to have in Spain was the Spanish Tortilla which is basically a Spanish Omelette stuffed with potatoes. But be careful since they do add ham to some versions of the dish. In addition, you can find so many different types of vegetarian tapas (small bites) and I used to love eating tapas at the Mercado San Miguel market in Madrid. In addition, Gazpacho or the cold tomato soup can also be found in many parts in Spain. Fried eggplant is also something you need to try when you are in Spain. Another popular vegetarian dish is the Garbanzos or chickpeas served with Spinach. You can also find many varieties of Vegetarian Paella in various parts of Spain. If you love desserts like me, then don't forget to have the Flan, Churros, Spanish cheesecakes, Tarta De Santiago and the Crema Catalana when you are in Spain.
As usual, I didn't buy many things from Spain. I did buy a football jersey for my nephew and a small Flamengo figurine for my mom. If you are looking to shop in Spain, then these are some of the popular items to buy in Spain:
Abanico or a Spanish Fan
Saffron
Wine
Flamenco attire
Paella pans
Olive Oil
Espadrilles
There are numerous things to do in Spain. But some of the recommended things to do in Spain below:
Visit Barcelona to see the many masterpieces of Gaudi including the Sagrada Familia. Also, don't forget to visit Park Guell in Barcelona.
Go for a Tapas inspired foodwalk in Barcelona or Madrid
Watch a Flamenco show in Seville.
Visit the many Game of Throne filming locations in Spain.
Visit the fortress at Alhambra.
Wondering where the cover photo was taken? This is the Temple of Debod in Madrid and is an Egyptian temple that was dismantled from Egypt and assembled in Spain. Go here to catch a gorgeous sunset with stunning views.
Go visit the Alcazar of Seville to few some fine examples of Mudejar architecture.
Visit the numerous museums around Madrid like the Prado and the Reina Sofia.
Visit the Cordoba Mosque-Cathedral
Go Scuba diving in the many beaches around Spain.
Visit the biggest nightclub in Europe in Ibiza and dance your night away.
Walk along the Camino De Santiago.
Go see FC Barcelona at Camp Nou.
Go salsa dancing in Madrid.
Take a road trip across the coast of Spain.
Find some of my favorite resources I use for booking during my travels.