We were not very keen on going on a honeymoon in summer. Another reason was that my husband is starting a new job and we were not sure if we had enough time to go anywhere before his joining date. So, we had nothing planned until almost the last minute. But once we had some clarity, we decided that we will go island hopping among some of the best beaches in South East Asia.
What was the criteria for deciding to honeymoon in South East Asia?
We had a couple of criteria when it came to choosing among so many honeymoon destinations in the world.
It was much easier for us Indians to get visa on arrival in South East Asia. Thailand is offering free visa on arrival till October 2019. Applying for a Malaysia eNTRI Visa is a very easy process. Similarly, Indonesia, Vietnam, Cambodia and Laos also had easier visa options for Indians.
We needed cheap flights from India since we were booking at the last minute.
It is summer in most parts of South East Asia and this seemed to be an ideal time to travel before the monsoon season as well as before the crowd arrives.
I have been to many parts of the world but I have barely been to most parts in South East Asia. I call this my South-East Asia jinx since I have cancelled multiple trips to this part of the world in the past. I am hoping to rectify this during our honeymoon.
Best Islands to Visit in South East Asia (Honeymoon Itinerary)
It is always difficult to choose an itinerary when it comes to South East Asia. But we were very clear. Both of us love beaches and that is one of the reasons we decided to spend our honeymoon among some of the best beaches in South East Asia.
We know we cannot go to all these honeymoon destinations in Asia. We are going with an open plan and an open ticket to Koh Samui and our plan is to figure out what to do once we are there. But these were the ones that came up during our research for beach holidays in Asia.
Island Hopping around Koh Samui – Thailand
I fell in love with the pictures I saw of Koh Samui and that is one of the reasons why we are flying there. Our plan is to land there and then go island hopping among islands like Koh Tao, Koh Phanghan. We are also thinking to head to the full moon party if time permits. But the basic plan is to have a lot of beach time coupled with lots of awesome food.
Island Hopping Around West Coast of Thailand
We are still not sure about this. But if the weather is right and if we have time, our plan is to base ourselves out of Krabi or Phuket and go island hopping to Koh Lanta, Koh Phi Phi, Koh Lippe, Koh Yao Yai etc. Both of us are keen on trying diving as well and if that is the case, we would love to visit Similian islands which is known as the diver paradise.
Langkawi and Penang Islands
If we intend to stick to the west coast, then our next stop on our SouthEast Asia trip would probably be Langkawi and Penang islands among the Andaman Sea islands in Malaysia
Other islands in East Malaysia
With more than 800+ islands in Malaysia, it is difficult to choose only a few. But some of the ones we are planning to visit include the Perhentian islands, Tioman island, Redang island and Rawa island. We still haven't decided which one since there is not one answer on where to go in SouthEast Asia.
Islands in West Malaysia
We are not planning to go to the other side since I went island hopping around Kota Kinabalu last year. The Turtle island and Sipadan are high on my list but we have decided that we will not be going that side this time.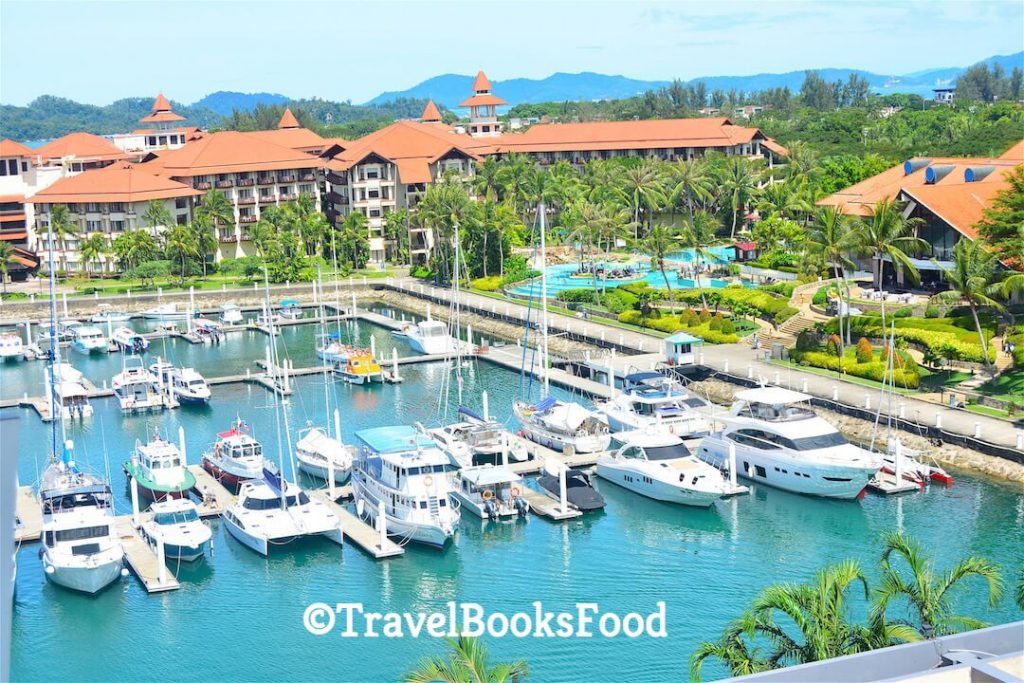 Bali – Indonesia
We are still contemplating heading to Bali for a quick visit if we have time.
Other Indonesian Islands
With more than 17,000 islands, it is difficult to choose only a few islands. But our top picks for our next trip would be Komodo Island, Sulawesi, Timor, Gili Islands, Nusa Penida etc. I think I will definitely go to Indonesia sometime this year.
Philippines
My top pick for our honeymoon was Philippines since I have heard it repeatedly from my blogger friends that it is one of the best Southeast Asia travel destinations when it comes to beaches and islands in South East Asia. Unfortunately, we need a visa which was not as simple as the visa for any of the other countries in South East Asia. I do have an option of availing a Philippines visa on arrival because of a valid US visa. However, my husband does not have this option. So, I guess El Nido, Palawan and Boracay will have to wait.
Vietnam, Cambodia and Laos
We wanted to dedicate one entire trip for the beaches and culture of these three countries and hence we will not be going here during our honeymoon itinerary.
Conclusion
So, what do you think of this wish list? How many of these islands and beaches do you think we will be ticking off this time?
Find some recommendations for guidebooks on Asia.
Recommended: Planning A trip to Malaysia
BOOKING RESOURCES
Looking to book your trip now? Find some of my favorite resources I use while booking my trip. You can also find my travel gear here.
Book Your Flight
I am a Skyscanner fan when it comes to booking international flights. I use Makemytrip and Yatra for domestic flights.
Book Accommodation
Booking is my go to resource for booking hotel accommodation and I use Airbnb for booking my homestays. I also compare prices on Tripadvisor always. Another one I always use is Expedia.
Travel Insurance
As an Indian, I prefer ICICILombard and I am always insured when I am traveling outside India. In addition, I have used World Nomads and SafetyWing for some of my trips.
Book Tours
I do go on a lot of day tours especially when I am traveling solo. Depending on convenience, my choices are Viator or Getyourguide.