I graduated last weekend. It has been a crazy year and I have already recounted of how my year was in 2016. I am officially now an Alumnus of IIM-Bangalore and it definitely feels great. I also booked my first international trip for March. Can anyone guess where I am going? I am thinking of going somewhere close by in February. Any suggestions for a place close to Bangalore? I also realized that I never finished my 'Vegetarian Foodie in Europe' series. So, that is what I will write about this time. This is my final vegetarian foodie post from my European trip this time around. So, any guesses on which places I am going to be covering this time? In the last piece of this vegetarian foodie series, I will cover my adventures about finding vegetarian food in Belgium, Austria, and Germany.
Vegetarian in Belgium:
What did I eat in Belgium? Belgium is a paradise for chocolate lovers and I did most of my chocolate shopping for friends and family back in India here. You walk around Brussels or Bruges and you can find a chocolate shop at every corner. Godiva, Marcolini, Guylian and Mary are some of the ones I bought. Check out some chocolate making tours below.
You cannot go to Belgium and not have the Belgian waffles. They are so delicious and it is a pity that I do not even have a single photo of the same. I was too busy eating them, rather than taking pictures of them. They come up with all sorts of toppings and it is difficult to resist them.
Want to make your own waffles? Find out more and book your waffle making tour here.

Something very funny happened in Brussels. I had just reached Brussels and I headed out to have lunch. Since I was staying at the Dominican, which is very close to the Grand Place, there were many options to choose from. I chose a place called Drug Opera and was sitting outside, while people watching from a distance. There was an elderly couple sitting next to me.
Recommended Read – Where to Stay in Brussels
My food came and I immediately started clicking pictures with my camera. That is when the grandfather next to me lost it. He was very annoyed and he was scolding me in French. Since I do not understand French other than some customary greeting words, I assumed he was annoyed at me for disrespecting the food, by clicking pictures of it. I immediately put down my camera and started eating my Lasagne. I wish I knew enough French to tell him that it was part of my job to click pictures of food.
I had a disastrous lunch in Bruges and it was definitely the worst foodie experience this time around. It was a vegetarian pancake. However, it was just a dry crepe stuffed with uncooked vegetables. I did not finish it and I went looking for Belgium waffles in Bruges too.
My hotel, The Dominican in Brussels had an excellent breakfast buffet.
I don't drink beer but for all beer lovers, Belgium is a must visit.
Vegetarian in Austria:
If you want to have coffee in Europe, then Vienna, Austria is the place for you. I had a lot of street food in Vienna and there were falafel shops almost everywhere here. Another thing I loved having here is the Apple Strudel and it is a must to have if you are in Vienna. They serve it with delicious cream or ice cream.
Find recommendations for recipes for some of the dishes mentioned in this post
I even tried a Wine Spritzer here. The conclusion is that I still do not like wine.
Find out more and book your Vienna food tour with a local here.
Vegetarian in Germany:
I did not spend much time in Germany since I was in Frankfurt and Nuremberg only as a transit passenger.
I had taken an overnight bus from Strasbourg to Vienna through Germany. All bus services in Europe stop every couple of hours for bathroom and cigarette breaks. It doesn't matter even if it is in the middle of the night. I am a light sleeper and I had had dinner quite early that day. At one of these stops, I decided to go buy something to eat from the store since I was hungry. There were not too many options. So, I bought a packet of potato chips. I ate a couple of chips and then I felt that the chips tasted a little weird. That is when I decided to check the packaging and realized that it was flavoured with Ham.
Accidents like these tend to happen when we are traveling and I usually do not bother too much about it. But if you are a pure vegetarian who would love to avoid such scenarios, always check the packaging of the stuff you are buying, even if they are potato chips. It doesn't matter if it is at 2 in the night and you are a zombie who is deprived of sleep.
Other than that, my food experiences in Germany were quite inconsequential. I did not get much time to explore much of the foodie scene here and would love to go back one day.
So, we have finally finished the vegetarian foodie series in Europe and I hope you enjoyed it as much as I did writing it. So long till next week and another blog post.
Read other posts from my Vegetarian series:
Liked it, then pin it
.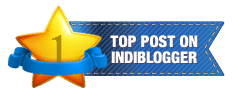 Find my recommendations for guide books on Austria
Guidebooks for Austria
Traveling to Austria and need more guidance on which books to read? These are our recommendations for you to read before you go.
Recommended: Austria travel tips