I have been finding it really hard to write ever since I got back from my recent Europe trip. There are many reasons for it and I may write about it one day. But then I have decided to buckle up and write about this epic trip, starting with one of my favourite countries I went to last year, Montenegro. In this post, I write in details about things to do in Montenegro itinerary.
Planning your Montenegro Itinerary at the last minute?
I know everyone is busy and don't have time to plan their itinerary to Montenegro. That is why I have covered you with links to some places to stay in Montenegro, must do experiences and more details at one glance while planning a trip to Montenegro.
Where to stay in Montenegro?
Must do tours in Montenegro
I feel driving around Montenegro is the best way to see Montenegro.
Things to do in Montenegro Itinerary
Where is Montenegro?
As usual, let us start with a geography lesson for people who are horrible in Geography like me. Where exactly is Montenegro? It is located in South-Eastern Europe. Formerly part of Yugoslavia, it shares its borders with Bosnia & Herzegovina, Albania, Croatia, Kosovo and Serbia. It is one of the newest countries in Europe (if you don't count Kosovo) and was formed in 2006 after the State Union of Serbia and Montenegro was dissolved.
Trivia: Did you know that Montenegro translates to the black mountain in Venetian?
We also answer questions like how many days to spend in Montenegro, whether to get a Montenegro guide etc below.
My recommendations for Montenegro
Favorite Tour
Exploring the town of Perast
Where to stay
Stay in a gorgeous villa in Prcanj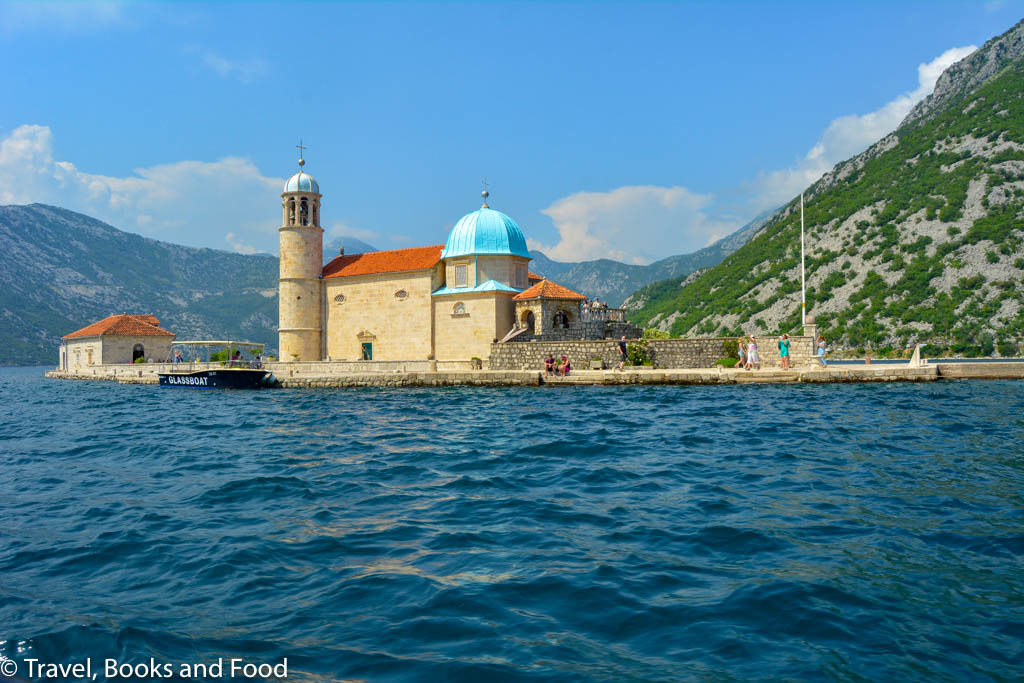 Airport Transfer
Very important in the middle of night
So how did I end up going to Montenegro?
I am not going to lie. Even though I had heard about Montenegro before, I could not locate it on a map before last year. Then one of my friends ended up going to Montenegro in April of last year and that is when I fell in love with the pictures she had taken. So I knew I had to visit Montenegro when I was on my 5-week European trip last summer.
It was definitely one of my favorite places that I visited in 2018. Montenegro beaches along with the spectacular mountains surrounding the towns in Montenegro was enough to capture my heart.
Places to visit in Montenegro/ Montenegro Things to do
I have got several queries from my readers on what to do in Montenegro and what to visit in Montenegro. Most people assume that Montenegro is a small country and there is nothing much to see here. And they end up spending only a day here.
But Montenegro is gorgeous beyond words and if you are a beach baby like me, you will find many things to see in Montenegro. I only ended up visiting the southern part of the country during my 4 days there. And I would love to go back to finish some of the best things to do in Montenegro I missed out this time.
Check out the video I made of my time in Montenegro.
Find a sample Montenegro travel itinerary for your reference below:
So where do we start? Even though Podgorica is the capital of Montenegro, I did not start or base my journey from here. I based myself out of Kotor and I am glad I did this to explore all of the nearby Montenegro attractions. Most of the places I went to were accessible by public transportation from Kotor. Perast, Herceg Novi and Budva are also good alternatives if you are looking for options to base your Montenegro travels from.
Things to Do in Kotor Montenegro during your trip to Montenegro
There is no doubt that Kotor is one of the prettiest places I went to last year. But like I said before, most of the cruise ships dock at the Bay of Kotor and it can get overwhelmingly crowded at times. So it is better to base yourself away from the Bay of Kotor on days where there are cruise ships around.
I stayed for 2 days in the old town of Kotor while I stayed in Prcanj (around 5 kms from Bay of Kotor) for the remaining two days. I preferred my time in Prcanj since it was devoid of crowds and I could go take a swim in the water whenever I felt like. I used to take the hourly shuttle from Prcanj to reach Bay of Kotor when I was there.
So to answer the question on what to do in Kotor Montenegro, here are my top recommendations on what to see in Kotor:
Explore the old town of Kotor during your holiday in Montenegro
The old town of Kotor is a UNESCO world heritage site and if you love exploring historical centres like me, you will love it during one of your Montenegro trips. But one tip I can give is to avoid visiting the fortified old town when the cruise ships are docked at the Bay of Kotor.
Take a guided walking tour around the old town and explore the nooks and corners of the old town. My guide was well informed and she started the tour by explaining the history of Montenegro and Kotor. We started at the entrance of the old town, Sea Gate and Arms square before she guided me around Kotor telling the history of the noble houses of Montenegro, particularly the Bizanti palace.
From here, we proceeded to visit the Cathedral of Saint Tryphon. We also visited the Maritime Museum. Also, don't forget to visit the Orthodox churches in Kotor's old town. Another popular activity to do here is to visit the cat museum. The old town in Kotor, Montenegro is famous for the number of stray cats and each of them seems to be properly cared for.
Climb 1350+ steps to the top of the Castle of San Giovanni
If you have seen some incredible pictures of the Bay of Kotor from the top, then this is the place you have to go. It was not easy to climb so many steps and the view was incredible from there.
They charge an entrance fee to go to the top through the entrance in the old town. There is another entrance where they do not charge but I couldn't locate it while I was there. Since it was raining the whole morning, I left my camera in the hotel room and I have been kicking myself ever since.
Go visit one of the beaches around Kotor during one of your Montenegro itineraries
There are not many sandy beaches around Kotor. But one of the biggest advantages of staying in Prcanj was that I had access to a rocky beach. It was perfect for sand bathing and swimming in the Bay of Kotor.
Take A Cruise around Bay of Kotor – Montenegro tours
Bay of Boka Cruise is an ideal idle activity to do if you are in Kotor. Some of the cruises go to the blue cave as well and the Mamula island on the way. I did a half Montenegro day cruise while I was there.
Day Trip to Lovcen and Lake Skadar from Kotor – Montenegro where to visit
I loved this Montenegro day trip to Lovćen National Park and Skadar lake. Did you know that Skadar Lake is the biggest lake in the Balkans peninsula? We started the day by driving through the old Austro-Hungarian road with an incredible number of 25 serpentines.
After a brief stop in Njegusi for breakfast, we headed to the Njegos Mausoleum on top of the Lovcen peak. Next on the list is a walking tour around the cute cultural capital of Montenegro, Cetinje. We finished the day with a boat ride over Lake Skadar.
We also stopped on the way to take some gorgeous photos of Crnojević River. This tour is ideal to explore some of the hidden places in Montenegro.
Day Trip to Perast and Herceg Novi from Kotor
I took a bus from Kotor to both Perast and Herceg Novi when I was in Kotor. There is a bus every half an hour and it takes approximately 20 mins and 50 mins to Perast and Herceg Novi respectively. Once you are in Perast, don't forget to take a boat ride to the
Church of the Lady of the rocks. Even though this islet is open to tourists, the other islet is actually private and cannot be accessed.
Wander around the old town of Herceg Novi and visit the Savina monastery before heading back to Kotor. This was definitely one of my favorite Montenegro day tours.
Disclaimer: Thank you to Kotor Tourism board for the invite to Kotor and showing me around Kotor. As always, all opinions are my own and all of you know that I wouldn't recommend something that I don't love.
Things to do in Budva Montenegro
I also ended up taking a trip to Budva on one of the days. It just takes 45 minutes and costs around 2 Euros by bus. I ended up coming back by car as I mentioned before. If you are looking for a lazy day at the beach, then Budva is the place for you with some gorgeous sandy beaches around Budva. You can also take a day tour to Budva.
Explore the Stari Grad of Budva
Just like Kotor, the old town of Budva is a delight to explore. The narrow pathways surrounded by the fortified walls is just gorgeous to walk around.
Choose one of the beaches to relax in
Compared to Kotor, Budva has a wide array of sandy and pebble beaches to choose from. One of the most popular beaches in Budva is the Mogren which is actually two beaches joined by a tunnel. I ended up spending my time at Richard's Head beach while I was there. If you decide to go to Tivat, then Jaz is another popular beach on the way. Becici beach is also quite popular.
Take a boat ride around the shores of Budva
I ended up taking a boat ride around the shores of Budva for 10 euros. You can also stop at St Nikola island, popularly known as the Hawaii island. It is less touristy than mainland Budva with equally gorgeous beaches.
Go see the island of Sveti Stefan
My last stop that day was the island of Sveti Stefan. The viewpoint from up there is definitely worth it and a bus from Budva to Sveti Stefan will take approximately 20 mins and will cost approximately 1-2 Euros. The only thing I wish I had done differently was that I should have allocated more time to spend here.
Even though the beaches are open to the guests of Aman Sveti Stefan, there are some public beaches you can roam around in. I had taken one of the last buses and I didn't want to miss my last bus back. Also, I ended up with some horrible pictures of Sveti Stefan since the sun was just setting and the lighting was horrible then.
If you need to see Montenegro in 3 days, then you can skip either Budva or Perast. But in my opinion, I actually loved both these places compared to the overcrowded Kotor.
Durmitor National Park – Montenegro vacations
The above were some of the places I visited during my 4 days in Montenegro. But if I had more time, I would have loved to visit the Durmitor National park and gone rafting in the Tara river canyon during my Montenegro trip plan.
Ostrog Monastery
Another place I missed visiting was the Ostrog Monastery. This place is a must visit during your vacation to Montenegro
Porto, Montenegro
If you want to go stare at some high-end luxury style yacht living, then Porto/ Tivat is the place you have to be in.
Frequently asked questions about my visit to Montenegro
How many days in Montenegro?
I would suggest at least 3 days to see around Montenegro. I spent around 4 days in Montenegro and I still missed parts of the country.
Is 3 days in Montenegro enough?
If it is your first visit, then 3 days in Montenegro can be a start. Ideally if you have time, I would suggest at least a week in Montenegro.
How to get to Montenegro during a 4 day best Montenegro itinerary?
You can fly to either Podgorica or Tivat from many airports in Europe. Even though there are no direct flights from India to Montenegro, your easiest option would be to fly to Paris/Rome and then take a connecting flight from there.
One of the most popular options to visit Montenegro is to take a day trip to Montenegro from Dubrovnik to Perast, Kotor and Budva in Montenegro. Even though it is a popular choice, I would definitely not recommend it since I do not believe only a day would do justice to this gorgeous country.
Another popular option is to take a cruise there. I was surprised by the number of people who took a cruise to Kotor. I am not a cruise person. But if you are someone who loves cruises, then an Adriatic Sea Cruise for 7 days is an ideal choice and you can cover Dubrovnik, Naples, Rome, Barcelona and Venice with the same cruise.
So what did I do? I took a bus from Sarajevo to Kotor and it took me approximately 7-8 hours (in Summer) including the border checkpoints. Another option is to take a bus from Dubrovnik and it should take you approximately 2-3 hours.
Read More: Planning A Eurotrip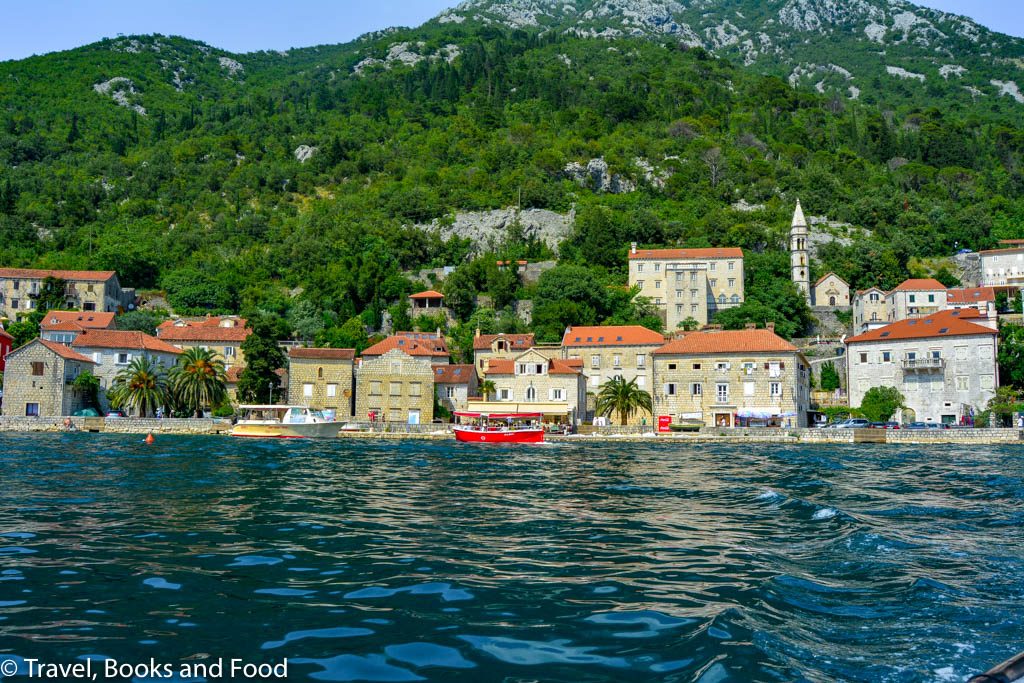 Public Transportation in Montenegro
My initial plan was to drive in Montenegro. But then by the time I got to Montenegro, I was really not in a mood to drive solo around the country. I was still recovering from a bad bout of a cough that I had caught in Salzburg and did not want to concentrate all my energy into figuring out how to drive on the opposite side of the road in a new country.
Hence, I ended up taking public transportation all over the country and took some day tours when I couldn't find a decent public transportation option. For e.g, in Kotor, I ended up taking the bus back and forth to Prcanj where I was staying.
Most of the bus journeys cost me around 1-2 Euros. I also took the bus to Perast, Budva and Sveti Stefan.
What about taxis in Montenegro?
Taxis were not that expensive in Montenegro. And there is a reason for this as well and I realised this after I landed in Montenegro.
The day I got to Montenegro, I was staying in Prcanj which is around 5 kms from the Kotor bus stop/ Old town of Kotor. I had just got there after a tiring bus journey and I was in no mood to take a bus to where I was staying.
So I went inside the shop at the bus stop and requested the lady to book me a taxi. She called me one and told me that it would come in 10 mins. So I was waiting for the taxi outside when one guy came up to me and asked me if I was looking for a taxi. I thought this was the guy that the lady had called and I happily went with him.
But when I got to the car, I realised that it did not have a taxi board. I was a little apprehensive. But then I still decided to go with the guy thinking that maybe this was the case with all taxis in Montenegro.
We chatted away with him cribbing about the state of the roads in Montenegro and how he was trying to supplement his income by using his private car as a part-time taxi.
This ended up being a common routine the whole time I was in Montenegro. Many people, especially the youth in Montenegro try to make a quick buck by using their cars as taxis for the people visiting their country. They usually charge around 5 Euros for a short trip and I also ended up taking a 40 min ride from Sveti Stefan to Kotor for less than 10 Euros.
One guy was extremely sweet and he ended up calling and making my host come all the way to help me with my luggage since cars couldn't go inside the old town.
I know a lot of you would be worried about the safety of using private cars. I was a little apprehensive too. But I ended up trusting my gut in this case and I am glad that I did this.
Because it meant that I ended up having lots of meaningful discussions with the locals of Montenegro, especially the youth. However, I cannot vouch for your safety if you do end up doing this. But all I ask you to do is to keep an open mind and give it a try when you are going for a one week in Montenegro holiday.
Is it safe to travel in Montenegro?
Many people have asked me if it is safe to travel in Montenegro. Even though I was there only for 4 days, I found Montenegro to be extremely safe and all the people I met there were extremely friendly.
Recommended: Solo Travel in Europe
What is the currency used in Montenegro?
Since Montenegro is still not part of the EU, a lot of people wonder what is the currency of Montenegro. They actually have no currency of their own and Euros are accepted everywhere across the country.
How expensive is Montenegro? Is Montenegro cheaper than Croatia?
It is definitely more expensive than its neighbour, Bosnia but much cheaper than Croatia. Montenegro Prices are definitely affordable and even a 2 bedroom apartment rental in Montenegro cost me less than 50 Euros per night.
Do people speak English in Montenegro?
The official language is Montenegrin and many minority languages like Bosnian, Serbian, Croatian and Albanian are also spoken here. I found that many people speak English in the touristic parts especially among the youth of Montenegro. So yes, English is spoken in Montenegro
What is the best time to visit Montenegro?
The best time to visit is between June and August. It may be a little more crowded though because of the numerous cruise ships. Else it is the perfect time to visit for the Montenegro beaches.
Where to stay in Montenegro during your trips to Montenegro?
I stayed in two places when I was in Montenegro. One was in the old town of Kotor while another one was in Prcanj. I found Montenegro to be quite affordable when it came to finding luxury accommodation at an affordable cost. There are many apartments and luxury villas to choose from around Montenegro.
My Apartment in Prcanj was a spacious 2 bedroom apartment in a luxury villa setting with access to a private pool. And the best part was the view and the access to the beach. This is perfect if you don't want to stay in Old Kotor town and have a rental or don't mind taking the bus from and to the old town.
I would have loved to stay in this 18th century villa but it was sold out for my dates.
Like I mentioned before, I did stay at Apartments Dukic in the old town. It was a great budget stay and it was close to all the attractions. However, please note that cars are not allowed inside the old town and hence you need to carry your luggage on those old cobbled streets and I wouldn't recommend this property if you have mobility issues. Your best option if you want to stay in the old town is Hotel Vardar which is conveniently situated and has great reviews.
Budva is another great option to stay with some great beaches and things to do.
Montenegro Visa for Indians – 5 days in Montenegro
I did not need another visa since I already had a multiple entry Schengen visa. If you have a valid Croatian visa, UK visa, US visa or a Schengen visa, you don't need another visa to go to Montenegro.
Border Checks in Non-Schengen Eastern European countries – Montenegro itinerary 5 days
Since it is a non-Schengen country, your passport will be checked if you are entering the country by land or by air. The border checks can take time depending on the queue at the borders.
If you are travelling by bus, all passengers have to get down, then pass through the border check and then wait for everyone else on the bus to pass the border check. Once this is done, the bus is allowed to pass and only then you are allowed back on the bus.
Since I was the only person with an Indian passport at most border crossings, my passport took the longest and I got some glares from my co-passengers for making them wait. Most border officials were fascinated with my passport and I did hear a lot of 'Ah, Bollywood' comments when I was travelling in Eastern Europe.
Read More: Ultimate Guide to visas for Indians
Driving in Montenegro – Montenegro 4 days itinerary
In retrospect, I would have enjoyed driving and would have loved a Montenegro road trip itinerary. Even though they do have some crazy drivers, nothing can compare to the drivers in India. They do drive on the opposite side of the road as compared to India and you are required to keep the headlights switched on even during daytime. I am definitely planning an even more elaborate Balkans road trip in the future.
What airport do you fly into for Montenegro?
There are two airports. One at Podgorica, the capital or you can fly to Tivat.
Vegetarian Food in Montenegro
Lots of people had this query when it came to finding vegetarian food in itinerary Montenegro. Yes, a lot of food is meat-based. But you do have options when it comes to Montenegro vegetarian food. Due to its proximity to Italy, there are a lot of Italian dishes like Pasta, Risotto and Pizzas to choose from.
Is it worth going to Montenegro?
It is a beautiful nation and I loved my time in Montenegro.
Conclusion
All I can ask you is you to spend at least 3 days in Montenegro and you will fall in love with Montenegro just like I did. There are so many things to do in Montenegro and you will be spoilt for choices when you are in Montenegro.
Guidebooks for Eastern Europe
Traveling to Eastern Europe and need more guidance on which books to read? These are our recommendations for you to read before you go.
Recommended: Vegetarian in Eastern europe
BOOKING RESOURCES
Looking to book your trip now? Find some of my favorite resources I use while booking my trip. You can also find my travel gear here.
Book Your Flight
I am a Skyscanner fan when it comes to booking international flights. I use Makemytrip and Yatra for domestic flights.
Book Accommodation
Booking is my go to resource for booking hotel accommodation and I use Airbnb for booking my homestays. I also compare prices on Tripadvisor always. Another one I always use is Expedia.
Travel Insurance
As an Indian, I prefer ICICILombard and I am always insured when I am traveling outside India. In addition, I have used World Nomads and SafetyWing for some of my trips.
Book Tours
I do go on a lot of day tours especially when I am traveling solo. Depending on convenience, my choices are Viator or Getyourguide.