Many of us have that dream. To spend one summer, backpacking across Europe.
Even though it was not my first time in Europe, I finally got some time off to do a trip across Europe this summer. I am not sure why. But suddenly, I am getting queries from many of my readers to help them plan their trips to Europe and they see me as some kind of a Europe vacation planner.
Yes, I have been to Europe multiple times but that definitely does not make me an expert. Also being on a really long flashpacking trip, does not make me an expert. I am still learning and I believe that I should not be the only point of reference.
Even though many of my readers consider me as a Europe trip planner from India, I really cannot spare the time to plan someone else's vacation. Planning Europe trip from India is not a cakewalk but I give you pointers in this post. I had written a similar one for USA and hopefully, this guide will be as helpful as that one. Here I give you tips on planning a Europe trip from India.
I have gone multiple times to Europe and you can find more about my favourite European destinations. This Europe travel blog by an Indian hopes to be the foremost expert on this subject.
Planning your Europe trip at the last minute?
I know everyone is busy and don't have time to plan their itinerary to Europe. Here are some quick links to make you the best Europe trip planner.
Find out my recommendations for Europe
Before we go any further, find out some of my recommendations for day trips for your trip to Europe.
Hvar, Croatia
The 5 island tour from Split is a favorite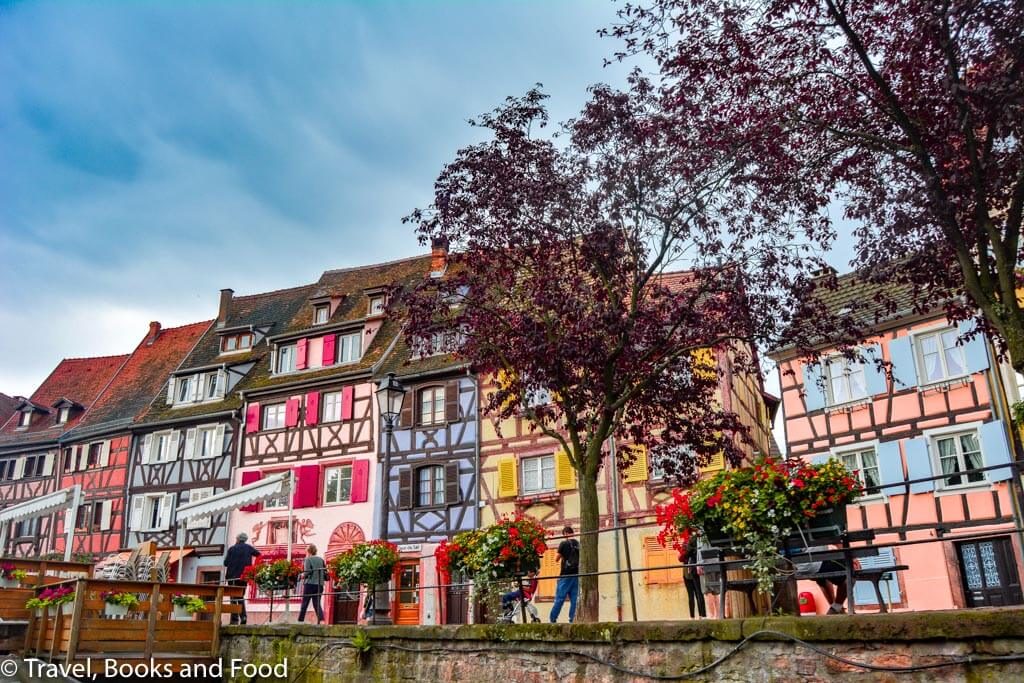 Colmar, France
Colmar is definitely one of the prettiest towns in Europe.
Algarve, Portugal
My favorite beaches in Europe are here
Tips on planning a Europe Trip From India / How to plan Europe trip from India
Find below some sample itineraries if it is your first time in Europe. You can find more details in my detailed Europe itinerary post.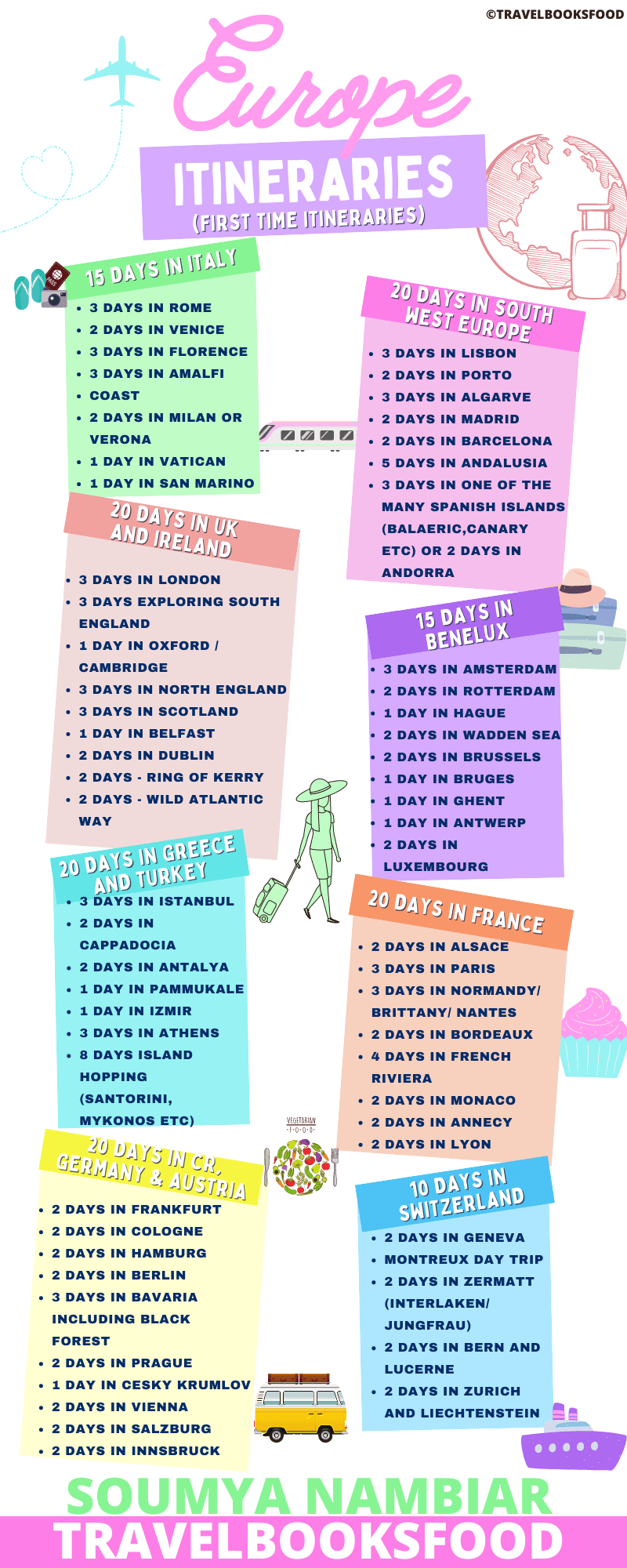 Read a lot of travel blogs/ travel articles online while planning Euro trip from India:
A year ago, if you had asked me where Algarve was, I would have probably stared at you like you were from outer space. But now that is a thing of the past and Algarve has been added to my list of favourite places from around the world. I read a lot of travel blogs, national geographic/ lonely planet / Conde Nast travel articles every day.
I read voraciously any travel related content that I can get my hands on. I now have a better sense of the places that I really want to visit. So why do I ask you to read them? Because if you don't, then you end up visiting only the famous cities like Paris, Amsterdam etc and you tend to ignore all the other gorgeous lesser-known cities/towns/villages. If you want to be your own Eurotrip planner, then no one can judge your tastes better than yourself.
As travel bloggers, we can only give you our version of how a place is and give you tips based on our experiences on how to plan Euro trip. This post gives you some ideas on how to plan a Europe trip from India.
Booking Your Flight tickets while planning a Euro trip from India:
This comprises a huge chunk of your travelling expense. So you need to find the best possible deal for this. In my case, I had made my mind to fly into Lisbon and then fly back to Bangalore via Dubai (I stayed with my sister for a few days on my way back) from one of the cities in Western/Central Europe.
With this intention in mind, I logged into Skyscanner and Kayak to give me the best possible rates and dates for this combination. After many iterations, I finally got a good deal and picked Emirates which was my best option. Both these sites are extremely good when it comes to finding the best flight deals.
I flew into Lisbon and flew out of Frankfurt via Dubai to Bangalore. Even though my cheapest option was Oman Air, I did not want to spend a lot of time in transit and preferred a straightforward route rather than taking multiple flights.
Preparing a 5-6 week Europe trip itinerary from India
I know that there are many people who would love to take traveling as it comes. Go without any pre-set plan and make plans on the go. I am not such a person. I always love to know beforehand where I will be staying, for how long I will be there in any particular place.
Even though it sometimes does not go according to plan, my mind is still at peace if I knew beforehand.So what did I first do? While planning my Europe travel itinerary, I made an initial list of places I wanted to visit. I did take a lot of inspiration from this post by BlondeAbroad. So my initial draft of places for my Europe tour plan from India looked like this:
• Lisbon
• Porto
• Madrid
• Costa Del Sol
• Seville
• Barcelona
• Andorra
• Paris
• Strasbourg
• Luxembourg
• Bruges
• Ghent
• Amsterdam
• Frankfurt
But then I decided to consult a map and realised that my geography was all over the place. I knew that I had to make some changes. A friend helped too. He was like why are you not going to Central Europe or Mallorca in Spain?
Since I had been to Paris, Amsterdam and Frankfurt, I decided to cut short my days there and decided to add Vienna and Prague to the list. I had to remove Andorra also since I realised that I needed a multiple entry Schengen Visa and I had applied for a single entry.
After multiple iterations, my itinerary finally looked doable. My final Europe tour itinerary looked like this:
• Lisbon
• Algarve
• Madrid
• Seville (This got canceled)
• Barcelona
• Mallorca
• Paris
• Amsterdam
• Brussels (Took day trips from here to Luxembourg, Bruges and Ghent)
• Luxembourg
• Bruges
• Ghent
• Strasbourg (Day Trip to Colmar)
• Colmar
• Vienna
• Prague
• Frankfurt (Only went to catch a flight to Dubai since changing the port of exit to Prague meant paying a huge deal of money.)
Whew, that is too many places to see. Don't get disillusioned by the number of places. It is definitely doable. I wish I can follow the concept of 'slow travel' but currently, that is not an option for me. Once the places were decided, I had to decide how many days I was going to spend in each of these locations.
I had an excel sheet where I tracked all these changes and I have no clue what I would have done without that excel sheet.
Recommended Read – Where to go in Europe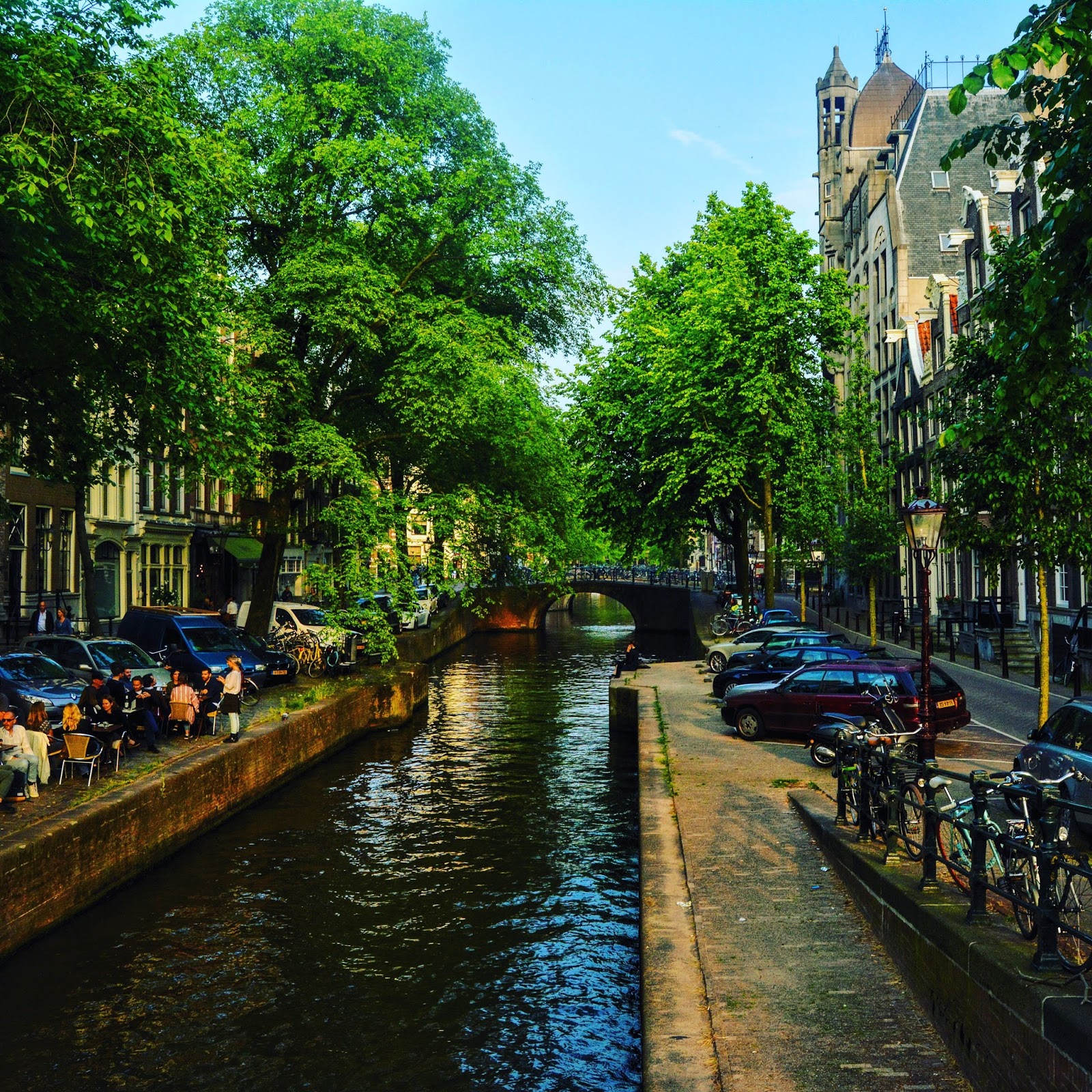 Applying for a Schengen Visa for Indians:
I have already written about this in detail here. Once I figured that I was going to spend 9 days in Spain, I realised that I had to apply for a Schengen Visa through Spain consulate.
There is one thing I would like to tell my readers here. I cannot give you any guarantee that you will be granted a visa. But what I have seen is that if you have all the required documentation, then they have no grounds to reject the visa.
Internal Travel within Europe during your Euro trip:
I know the temptation of buying those Europe travel packages from India. But you need not do this and can entirely plan your travel within Europe on your own at half the price.
If you do not use Rome2rio yet, please start using it at once. It is one of the most helpful websites that I have come across. So what does it do? It gives you a list of options of how you can go from one place to another. It even tells you which mode of transportation is the shortest and the cheapest.
Many people asked me if it is required to get a Eurorail pass. There are contradictory views to this. But when I evaluated it in my case, it was coming out to be too expensive. The only advantage that an Eurorail pass gives is flexibility and it may work out to be cheaper if you are less than 26 years old. Also in some of the countries I visited, buses were cheaper and more convenient. Since my dates were already fixed, it was easier for me to pre-book all my tickets. But if you want flexibility, then a Eurail pass may be better.
Another great resource for train travel in Europe is Man in Seat 61. This dude knows everything about train travel and you can check him out. He gives you multiple options on which trains to take from Point A to Point B. He also tells us which website is better to book trains in each country.
From Rome2Rio, I figured out if it was better to take a bus or a train. It also redirects to the websites of the various bus operators in the continent. Flixbus is a good and cheap bus service if you want to book buses within Europe.
I took only one flight within Europe, that was from Barcelona to Mallorca and back. I booked through Ryan Air and they are one of the cheapest options. But there are several things to keep in mind if you are flying with Ryan Air. I will detail them out in a later post.
Accommodation while Eurotrip planning from India:
So do you want to book hostels, budget hotels or luxury hotels? It really depends on what kind of a traveller you are. Since I was given sponsored stay in some locations, I did not have to worry about them. But for the rest of the locations, I still needed a place to stay. I went with a combination of all three.
I researched like crazy on Tripadvisor, Booking and narrowed my choices for the hotels.
In cases where I was staying in hostels, Hostelworld and Hostelbookers were my go-to guide. If you are staying in a 4-bed female dorm in a hostel, it will cost you a minimum of 25 Euros and this depends on how expensive the city is. Even in hostels, a private room can cause you around 80-100 Euros easily. In some cases, the hotels were cheaper than the hostels. All my accommodations in Europe cost me between 20 Euros – 110 euros per night during my Euro trip plan.
Need more budgeting tips. See how Amy managed to go around Europe in 45 days on a 3500$ budget.
Many people are apprehensive when it comes to booking hostels. But I really enjoyed my time in hostels this time around and I would definitely be using them more next time.
Most hostels now cater to the luxury traveller who wishes to have some privacy but at the same time want to meet new people. Hostels host a variety of fun events like bar crawls, free walking tours, traveller nights etc.
I did not opt for an Airbnb this time since I was travelling alone. Else Airbnb is an excellent choice in Europe.
I was very happy with all my choices and the only one I would have changed is the one in Amsterdam.
But you cannot have everything in life and there will be few cases when all the above sites fail you. But through all the three sites, you can research which is the best locality for you and which hotel/hostel suits your tastes.
All these sites also offer deals and they can be a steal if you do your research right.
How to book other Activities to plan a trip to Europe from India:
You can always book for other activities online through Viator and GetyourGuide. But for most of it, I left the day's activities idle. This gave me the flexibility for me to go there and decide what I wanted to do and what I did not want to do.
However, for things like the Opera in Vienna, you may have to make your booking in advance if you want a good seat.
Public Transportation in Europe:
I love the public transportation system in Europe and you can always use Google maps to help you figure out how to go from one point to another. Else you can always walk, which I feel is the best way to discover a city in Europe.
I did not have much success with Uber though in Europe. They were always 15 minutes late. This has definitely become much better over the years.
What to Pack for Women for a trip to Europe?
Carry an umbrella. You never know when it is going to rain. Since I was there during Spring/early Summer, I had carried with me a combination of clothes that would suit both weather conditions.
I was able to wear shorts only in sunny Algarve. Most of the other places I had to stick to wearing jeans and tops coupled with a light sweater. I wore a lot of dresses but I had to wear tights along with it. A jacket is also ideal for colder locations like Paris.
You are going to be doing a lot of walking. So it is ideal that you carry a good walking shoe and a pair of flip flops. I managed to considerably reduce the amount of baggage I was carrying this time.
The thing to remember is that you can do your laundry there and most hostels will have a washing machine which you can hire for less than 5 euros.
Europe uses round pins for all their electronic devices. So make sure to carry multi plugs if your devices have a square pin.
Try to keep all your toiletries to the maximum allowed limit. Most of the hotels and hostels provide them.
Foreign Currency in Europe:
Do not carry too much cash. That is always my motto. Even though I lost all my cards this time, I will still stick to carrying the minimum amount of cash. In case you want to withdraw, you can always go to an ATM and withdraw cash.
Only thing to note is that you have to pay around 3% on every card transaction. So it makes better sense to withdraw in bulk.
Also get yourself a cash passport. They are the most helpful cards that I have used till date.
Europe trip cost from India / How much does it cost for Europe trip from India?
Most people ask me how much it cost for my European vacation. In most places, I was able to manage with 50-100 Euros per day.
It also depends on the location you are travelling to. Places in Eastern Europe like Montenegro and Sarajevo are some of the cheapest destinations I have travelled to in Europe.
Which Mobile SIM to use in Europe:
I preferred Orange in Europe. You can use your Orange sim in all the countries in Europe. The only issue is that you cannot recharge them in another country. For instance, if you bought a SIM in Spain, you can use the SIM card in France too.
However, you cannot recharge the card if it is out of balance. Initially, in Portugal, I went for a lesser-known company. But that SIM stopped working the minute I was out of Portugal. Hence it is better to stick to the known operators.
But public free Wifi is the best thing in Europe. I will definitely write on that later.
Using Google Maps in Europe:
Always remember to download an offline Google map of the next city in your itinerary. You will not realise how useful this is for you. I forgot to do this for Madrid and you know how that turned out.
Inform all your banks and mobile phone operators while planning a Europe trip from India:
You are going for a long trip. So it is better that you inform all your concerned banks and mobile phone operators.
Airtel has pathetic customer care service and be prepared to scream at them for their incompetence. In spite of informing them, I still had to pay an exorbitant amount once I got back.
How do I plan a 15 day trip to Europe?
I have written extensively about planning your Europe itineraries. Use a combination of any of them to pick out the best one suited for you.
Conclusion:
These are some of my tips on how to plan a Europe trip on your own from India? Do you have any other queries regarding your trip to Europe? You can always shoot me an email and I will get back to you at the earliest. Hopefully, I have covered most of the queries first-timers have about their Eurotrip.
Don't forget to take a printout of every booking and leave a copy of it at home.
Liked it, then pin it.
Find some recommendations for Europe guidebooks
Guidebooks for Europe
Traveling to Europe and need more guidance on which books to read? These are our recommendations for you to read before you go.
Recommended: Best DAy Trips in Europe
BOOKING RESOURCES
Looking to book your trip now? Find some of my favorite resources I use while booking my trip. You can also find my travel gear here.
Book Your Flight
I am a Skyscanner fan when it comes to booking international flights. I use Makemytrip and Yatra for domestic flights.
Book Accommodation
Booking is my go to resource for booking hotel accommodation and I use Airbnb for booking my homestays. I also compare prices on Tripadvisor always. Another one I always use is Expedia.
Travel Insurance
As an Indian, I prefer ICICILombard and I am always insured when I am traveling outside India. In addition, I have used World Nomads and SafetyWing for some of my trips.
Book Tours
I do go on a lot of day tours especially when I am traveling solo. Depending on convenience, my choices are Viator or Getyourguide.